We're excited to announce that Sean Schantzen, Co-Founder of Health Rosetta, will be speaking at Hint Summit 2019.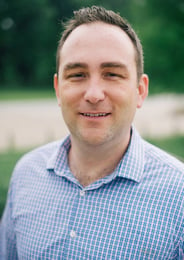 About Sean:
Sean Schantzen is a Health Rosetta cofounder. Prior he cofounded Healthfundr, an online private healthcare investing platform. Sean was an early employee at a successfully exited enterprise SaaS startup, where he worked in product and ran sales for the Eastern U.S. Sean is also a securities attorney, having worked at a large firm on complex securities investigations, litigation, and transactions.
Sean received his B.A. from BYU and his J.D. from the University of Minnesota where he graduated magna cum laude and was a managing editor of the Minnesota Journal of Law, Science, and Technology. He also has a certificate in International & European Law from the Université Jean Moulin in Lyon, France.
Session Info: Sean will lead sessions on Health Rosetta, working with their DPC-aligned benefits advisors, and understanding the employer benefits market.
---
Sean Schantzen's Session at Hint Summit 2019