We're excited to announce that Becky McGilligan, MD and Founder, of the McGilligan MD, Inc. will be speaking at Hint Summit 2019.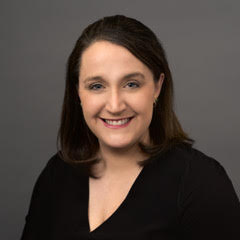 About Becky:
Dr. Becky McGilligan, an internal medicine physician, opened McGilligan MD, Inc on March 1, 2018. The 500-patient practice filled within 7 months and recently hired a new physician.
Dr. McGilligan broke the DPC growth curve in an area saturated with hospital-employed physicians by offering time, access, and individualized treatment plans.
Session Info: Dr. McGilligan will be part of a panel, "DPC Practices Breaking the Growth Curve", where we'll look the challenges and advantages that DPC practices face as they try to grow their patient panels.
---
Dr. McGilligan's Panel at Hint Summit 2019