We're excited to announce that Dr. Brieanna Seefeldt, Founder of Direct Osteopathic Primary Care, will be speaking at Hint Summit 2019.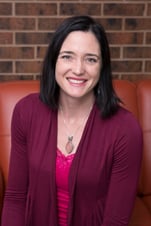 About Brieanna:
Brieanna Seefeldt D.O. is a board certified family physician practicing in Denver, Colorado. Dr. Seefeldt brings a unique view that values evidence based western medicine, while incorporating a holistic approach that supports patient health. Dr. Seefeldt studied at the University of California Berkeley, followed by Touro University College of Osteopathic Medicine with completion of residency at Swedish Family Medicine.
Dr. Seefeldt enjoys using the direct care model as it has been invaluable to helping her build her dream: a clinic where doctors can be doctors and patients get great care. Her practice is a hybrid model that incorporates a percentage of fee for service medicaid clients as a social service and blends this with DPC and alternative medicine.
Direct Osteopathic Primary Care offers alternative treatment modalities including integrative medicine, osteopathic manipulation and acupuncture. Direct care allows Dr. Seefeldt, and her partner Dr. Nguyen, to spend time getting to know their patients and dive into treatment options that suit each person.
Session Info: Dr. Seefeldt will share her experience building a DPC practice from the ground up, surviving the early years, and staying true to her vision.
---
Dr. Seefeldt's 2019 Presentation