We're excited to announce that Dr. Emilie Scott, Founder of Halycon Health, will be speaking at Hint Summit 2019.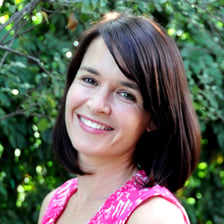 About Emilie:
Emilie is currently practicing in her DPC practice in Irvine, California which has been open since March 2016. Prior to that she worked as a primary care physician for Optum Care Medical Group and as an assistant clinical professor at the University of California, Irvine. She did her training in Family Medicine in New York at the Mount Sinai Downtown Residency in Urban Family Medicine ( 2004-2007) and she completed a fellowship in Integrative Medicine with the University of Arizona Program in Integrative Medicine (2007-2008).
Session Info: Dr. Scott's session will contrast DPC and Insurance-driven care, and look at the impact that direct primary care has on practitioners, patients and health outcomes.
---
Dr. Emilie Scott's Session at Hint Summit 2019