We're working diligently to bring you an incredible experience at Hint Summit this year with deep insights and innovations around direct care and we're excited to offer up a taste of what's to come with this teaser! Hint Summit '23 begins on Wednesday, Sept. 20th with DPC Launch Day, an exclusive invite-only workshop intensive to help brand new DPC entrepreneurs actively launch and position their direct primary care practices for success. If you are interested in DPC Launch Day, reach out to summit@hint.com.
DPC Launch Day will be led by Lauren Tancredi, Hint's Practice Development Lead and Co-founder of Medicava alongside Ashley Lawrence, Hint's Head of Customer Success. Then, in the evening, we are kicking the summit off with an opening party to welcome all attendees including speakers, sponsors, and guests to connect and enjoy the scenic views of Downtown San Diego with drinks and tasty bites. Details of the opening party will be announced in the coming weeks and your ticket to Hint Summit '23 includes access to the opening party.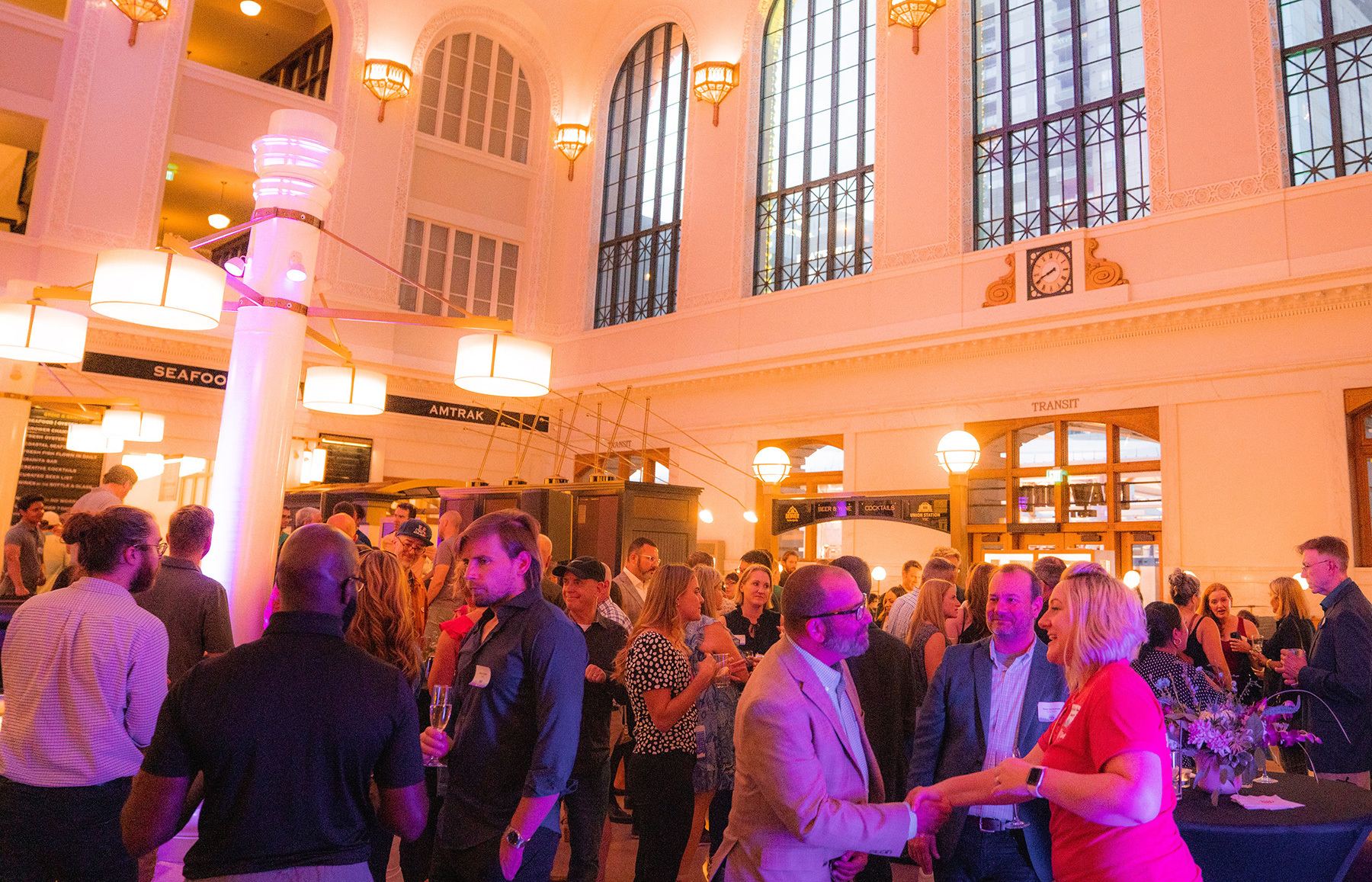 The Hint Summit sessions take place Thursday and Friday, Sept. 21st-22nd and will feature inspirational keynotes by multi-disciplinary artist, Allison Massari, US Navy Captain, Physician Executive, and Thoracic Surgeon, Dr. Hassan Tetteh, and Hint's Co-founder & CEO, Zak Holdsworth featuring surprise special guests! We have a healthy mix of panels, fireside chats and short talks that will be distributed throughout both days to provide you with invaluable insights and energize you around all things related to the direct care movement.
Some highly anticipated sessions include a fireside chat on 'Leveraging DPC to Care for the Underserved' with Amy Chantasirivisal who is Director of Engineering at Hint and Jamal Lawrence, MD of Harvest Health. Working with employers and proven strategies for DPC growth are important Hint Summit topics that we'll dive into on both days with new and intriguing content including a session on 'Crafting the Story of DPC Value at Scale' featuring Ryne Bessmer of Strada Healthcare, Rocco Wicks of Primary Health Partners and Nathan Houghton of PeakMed. We'll also unveil 'Trends in Employer Adoption of DPC' from data that the Hint Analytics team has gathered from the most successful DPC clinics and networks working with employers at varying stages of growth.
Curious to know what are some of the takeaways you'll gain from attending these main conference sessions? Well, we can't divulge it all now, but here are some indicators to give you an idea of what you can expect. For 'Leveraging DPC to Care for the Underserved,' we will examine how and why DPC is positioned to care for underserved populations and ways to expand care to these populations. In 'Crafting the Story of DPC Value at Scale,' we will go deep on what employers expect in reporting with examples to demonstrate the value of DPC to employers as well as what market solutions are available to facilitate this reporting.
Day 1 of Hint Summit will wrap with a Networking Happy Hour on-site at the Port Pavilion to give attendees more opportunity to make new connections and explore our expo zone with exhibitors offering innovative and practical solutions in support of direct care. Day 2 of Hint Summit will close with an epic Closing Party concert at the Rady Shell in Jacobs Park, which is just 2 miles south, also overlooking the San Diego Bay. Hint Summit attendees will enjoy Classic Albums Live performing Creedence Clearwater Revival album Chronicle, Vol. 1 at the Rady Shell in an exclusive area with complimentary drink tickets. This year, your Hint Summit registration includes access to the Closing Party.
Back by popular demand, DPC Accelerator LIVE Bootcamp takes place Saturday, Sept. 23rd. This add-on event is limited to 100 attendees, and seats are filling up fast to join this 1-day event where you will have the opportunity to join peers and colleagues to level up your businesses together. DPC Accelerator LIVE will feature interactive sessions led by Andrew Newland of Functional Medicine Marketing, Dr. Phil Boucher, DPC owner and Marketing Whiz, Alex George, Hint's Head of Marketing and Co-owner of Mountains Wave Marketing, and Lauren Tancredi, Hint's Practice Development Lead and Co-Owner of Medicava.
Are you as excited for Hint Summit '23 as we are? Visit summit.hint.com to learn more about this year's event, see the current roster of speakers, venues, hotel room blocks available and more. Don't miss out on this year's Hint Summit and take advantage of the Early Bird discount which ends May 31st. We look forward to seeing you in San Diego this fall!