It's no surprise that Zak will be speaking at Hint Summit 2020, but who better to amplify the message of Direct Primary Care's evolution in the healthcare landscape. Read more about Zak below and get very excited for his session: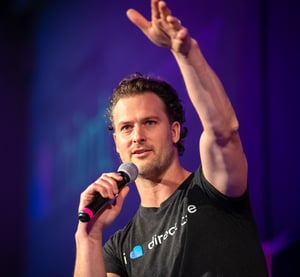 Zak Holdsworth, CEO, Hint Health
Strategic health tech entrepreneur, DPC trailblazer
Zak Holdsworth is a strategic health tech entrepreneur who co-founded Hint Health, a technology platform and whole product solution focused on enabling and powering provider led solutions that drive transformative improvements in cost, quality, outcomes, patient and provider satisfaction.
Zak's visionary leadership of Hint has facilitated the evolution of Hint's tech platform and services to successfully meet the needs of a growing number of direct care provider organizations who are disintermediating insurance based models and contracting directly with consumers and employers. This strategic focus, rooted in the principles of price transparency, incentive alignment, and the removal of third parties (and their administrative burden) from payment and care delivery, has enabled Hint to become the market leading solution for direct care provider organizations and employer-sponsored health plans.
Prior to co-founding Hint Health, Zak was VP Business Development at WellnessFX, the first direct-to-consumer clinical diagnostics/telemed company in the US, a startup he invested in during his time at Voyager Capital. Zak started his career as an electrical engineer building automation systems, embedded electronics, and software within manufacturing and med-tech sectors at PA Consulting and was a technology consultant for a number of leading UK brands including the Financial Times, Tesco Digital, and Thompson Reuters.
Zak holds a BE (Honors) in Electrical Engineering from the University of Canterbury in New Zealand and a MBA from the Stanford Graduate School of Business.