We're excited to announce that Dr. Eric Miller, Regional Medical Director - East at Paladina Health, will be speaking at Hint Summit 2019.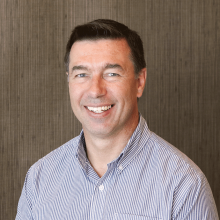 About Eric:
Eric Miller has over 20 years of experience as a practicing Family Physician and executive physician leader. He has served in a wide variety of leadership roles including Clinical Lead Physician, Director of the Regional Memory Care Clinic, chairman of various hospital committees, and two terms as hospital Chief of Staff.
Since joining Paladina Health in 2014, he has continued to practice family medicine as his first love, while lending his leadership experience to the rapidly emerging DPC field. He has been Regional Medical Director of the Eastern United States since 2015 and served as interim co-CMO during 2017 and 2018.
He has been involved in helping Paladina grow from just a handful of providers to now over 150 in 19 states. He has spearheaded the development of a peer review process, provider onboarding program, inventory management system, in-house medication dispensing, as well as crafting the inaugural medical group bylaws.
Eric and his wife Ann live in Beaver Dam, Wisconsin, where they have raised five children together and recently took in a sixth from an orphanage in Kenya. They are active in their local community and enjoy a large extended family in the Wisconsin area.
Session Info: Eric will speak about the evolution of patient experience and share lessons and best practices developed at Paladina Health.
---
Dr. Eric Miller's Session at Hint Summit 2019