We're excited to announce that Isaac French, DPC Product Manager at KPI Ninja, will be speaking at Hint Summit 2019.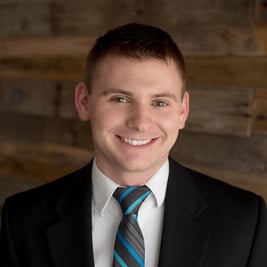 About Isaac:
Isaac has a dedicated interest and passion around using data and analytics to help improve the lives of others. After receiving his bachelor's degrees in psychology and sociology from Wayne State College in 2012, he worked directly with children and adults with behavioral/mental disorders until completing his master's degree in Personality/Social Psychology from the University of Nebraska – Omaha in 2015.
In graduate school, Isaac recognized the transformative power of data and how using it effectively can assist with making informed decisions and improvements, and supplemented his education with Lean Six Sigma training and experience. He has since used that knowledge and skillset to provide analytics and performance improvement support to numerous organization types, including large hospital systems and behavioral health organizations.
Currently, the DPC Product Manager at KPI Ninja, Isaac works directly with Direct Care practices and physicians to best ensure organizations make the most of their data, ranging from acquiring new employer groups, better managing patient populations, and enhancing the positive stories shared within the Direct Care space through data. Outside of work, Isaac enjoys biking, Netflix binges with his fiancée, and, of course, Husker football.

Session Info: Isaac will share research and insights on improving DPC practice's member retention.
---
Isaac French's Session at Hint Summit 2019