Hint Health is very proud to share the topic and bio of our evening Keynote Speaker, Dr. Jennifer Aaker of Stanford Graduate School of Business.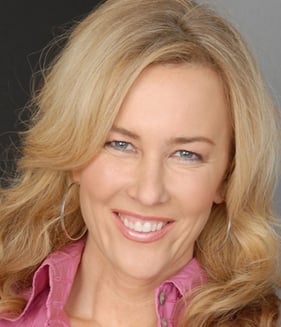 About Jennifer:
Dr. Jennifer Aaker is a behavioral psychologist, author, and the General Atlantic Professor at Stanford Graduate School of Business. Her research focuses on the psychology of time, money and happiness — specifically how people choose to spend their time and money and how those choices drive lasting happiness. She is the recipient of the Distinguished Scientific Achievement Award from the Society for Consumer Psychology and the Stanford Distinguished Teaching Award.
Noted for her early work on the dimensions of brand personality, Dr. Aaker's current research focuses on the differences between happiness and meaning, the power of story in decision making, and how to build global brands across cultures.
At Stanford, she teaches The Innovation Playbook, Power of Story, Designing for VR/AR: Scaling Empathy in an Immersive World, and Rethinking Purpose. More recently, she has begun to teach Humor: Serious Business. Unanimously voted the least funny person in her family, she is definitely not teaching this class out of spite.

Dr. Aaker is widely published in the leading scholarly journals in psychology and marketing and her work has been featured in a variety of media including The Economist, New York Times, Wall Street Journal, Washington Post, The Atlantic, Forbes, NPR and Science. She has also served on the editorial boards of the Journal of Consumer Research, Journal of Marketing Research and Journal of Consumer Psychology. She is the recipient of the two JCR Best Paper awards, Citibank Best Teacher Award, George Robbins Best Teacher Award, Robert K. Jaedicke Silver Apple Award, and most recently the Best MBA Professor Award.

Aaker co-authored the award-winning book "The Dragonfly Effect" and serves as an advisor to early stage startups, family foundations, and companies from ADAY and Accompany to X. More personally, she also has a passion to make a dent in cancer. Toward that goal, she has been able to put the
Dragonfly model when working with a group of Stanford students, with the goal to get over 100,000 people into the bone marrow registry. They surpassed that goal in one year's time. She also enlists her kids as warriors in the battle to do social good, but is unclear how well that has gone. Nonetheless, she persists.

In terms of personal accomplishments, she counts winning a dance-off in the early 1980s among her most impressive feats, and cooks very poorly. Also, her persistence.
Session Info: Jennifer will speech is called "The Power of Story", you'll have to attend or watch the live stream to learn more.
---
Dr. Aaker's Keynote at Hint Summit 2019