We're excited to announce that Spencer Brydon, Product Lead at Allay, will be speaking at Hint Summit 2019.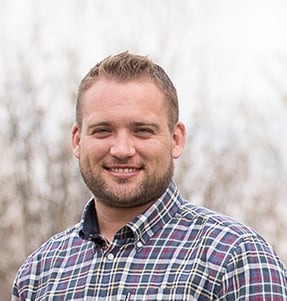 About Spencer:
Spencer is passionate about bringing affordable, high quality healthcare to everyone. After 8 years on the carrier side, he shifted to technology startups where he could have a greater impact on the industry.
As product lead at Allay, Spencer guides ongoing improvements, new features and vendor partners for Allay's online underwriting and marketing platform for self-funded health plans. Allay supports many of the most innovative brokers across the country enabling them to build self-funded health plans with better benefits, lower costs, and less risk in a fraction of the time.
With deep knowledge of both cost containment strategies and stop loss policies, Spencer works with actuaries and stop loss underwriters to accurately reflect the expected savings from implementing innovative strategies like DPC. Outside of work, Spencer enjoys the Colorado outdoors - skiing, hiking or hanging out on a brewery patio with his wife and two kids.
Session Info: Spencer will discuss how integrating DPC into self-insured employer plans can have a large, positive impact on employer healthcare costs.
---
Spencer Brydon's Session at Hint Summit 2019