We're excited to announce that Kathrine Nicol, Founder of Nicol Health Law, will be speaking at Hint Summit 2019.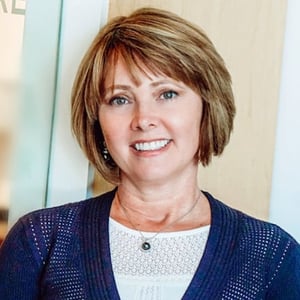 About Kathrine:
Kathrine Nicol has been representing the business interests of small and large healthcare providers and entities for over 20 years. She guides her clients through the maze of regulations involving fraud and abuse, provider reimbursement issues, management service agreements, licensing and accreditation, physician contracting, certification, and health information privacy and security.
Ms. Nicol has extensive experience in physician practice startups, mergers and acquisitions, management service organizations, and alternative payment models including direct primary care/concierge medicine. For the past several years, she has served as outside counsel to Nextera Healthcare, the first Direct Primary Care Membership Program in Colorado. Prior to Nextera, Kathrine served as General Counsel/SVP of Nexus Health Systems, a for-profit, physician-owned healthcare group with pediatric and adult specialty hospitals located in both Texas and California.
Ms. Nicol is an entrepreneur with a proven track record for growing and managing a dynamic law practice and started her career as a federal law clerk and associate at a global law firm with offices in 20 countries.
Session Info: Kathrine's session, Legal Issues to Consider when Building or Participating in Emerging DPC Networks, will review the key legal concerns for DPCs and identify legal best practices for DPC networks.
---
Kathrine Nicol's Session at Hint Summit 2019