Hint is proud to provide valuable resources and tools for direct care clinicians through our network of vetted partners in the industry. This guest post from our partners at BrainCheck illuminates how investing in tools that help identify cognitive impairment sooner can lead to invaluable insights and better patient outcomes. Read the case study below.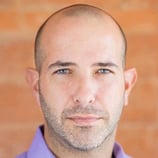 Reuben Elovitz, MD,
CEO & Internal Medicine Physician,
Private Health Dallas
| | | |
| --- | --- | --- |
| Challenge | Solution | Result |
| Outdated, paper-based cognitive tests made regular screening for cognitive impairment cumbersome and impractical. | Private Health Dallas adopted BrainCheck in 2022. | BrainCheck empowers practice to easily and objectively monitor cognitive health and personalize care over time. |
Personalizing Preventative Care
Part of ROAMD, an international network of membership-based medicine practitioners, Private Health Dallas is a leading concierge medicine clinic offering personalized preventive health care, diagnosis, and disease management to optimize outcomes and improve quality of life for patients in greater Dallas–Fort Worth.
The practice is led by Reuben Elovitz, MD, CEO & Internal Medicine Physician, who has practiced internal medicine in a variety of settings, including Baylor Scott & White Health, the largest not-for-profit health care system in Texas, for more than 10 years. Seeking a way to interact with patients free from the constraints of traditional medicine, Dr. Elovitz founded Private Health Dallas in 2018.
"Our number one priority is to provide excellent individualized care to each of our patients, whether we see them once a year for their physical or several times a year for acute needs," said Dr. Elovitz. "To help us deliver the best care possible, we are constantly evaluating new technology that can support earlier identification and prevention of disease."
Overcoming Outdated Tools
Trained using traditional tools such as the Mini Mental State Examination (MMSE) or the Montreal Cognitive Assessment (MoCA), Dr. Elovitz recognized the importance of regularly assessing patient cognition but was concerned about the limitations these tests presented for both his patients and his staff.
"The more accurately we can assess patient cognition, the better quality of care we can provide over time. In my experience, traditional tests like the MMSE or MoCA, can be more biased and difficult to scale. Patients would routinely come in and tell us they remember things from past interactions with these tests, such as certain words or the drawing of the clock, and regularly performing these tests was taxing for my staff," said Dr. Elovitz.
"We also tried other digitized tests but found that the length of time it took for patients to complete them diminished their enthusiasm and willingness to participate. We were searching for a solution to help us bring cognitive assessment into the modern age," said Dr. Elovitz.
Modernizing Assessments with Trustworthy Technology
To overcome this challenge, Dr. Elovitz adopted BrainCheck at Private Health Dallas in 2022. Developed by neuroscientists and technologists from Baylor College of Medicine and Stanford University, BrainCheck's FDA-registered cognitive assessment and care management platform is the most comprehensive digital health solution of its kind commercially available today. The technology is trusted by hundreds of the country's most prestigious providers and specialists to manage the cognitive health of more than 300,000 patients to date.
"Adopting BrainCheck into our practice was simple. With BrainCheck, we can easily and objectively monitor cognitive health the same way we monitor blood pressure or cholesterol. It makes it much easier for me to establish a baseline, determine if there may be an issue that I don't recognize on the surface, and track patient cognition moving forward. It's easy for me and my staff to administer efficiently, the results are accurate and immediate, and overall it offers a dramatic improvement compared to other tools I've utilized in the past."
Powering Positive Patient Feedback
Dr. Elovitz requires all patients in his practice to be tested with BrainCheck annually. Patients complete the assessment either at home prior to their appointment or in-office.
"Using BrainCheck has been a positive experience and relief from the frustrations patients would previously express using other neurocognitive tests. The fact that the test is short, can be taken in only 10-15 minutes, and is easy to utilize, makes a big difference. I personally feel it adds a lot of value to my assessment of a patient," said Dr. Elovitz. "Caregivers of patients who also see neurology specialists have said they believe they get a better test in my office with BrainCheck than with other cognitive tests performed at the specialist. Alternatively, for patients that may believe they have a memory issue, when you show them how they perform on these tests, it can be very reassuring to them, as well."
Investing in Improved Care
As a concierge medicine clinic, Private Health Dallas' business model relies primarily on annual patient membership fees. While Dr. Elovitz does not collect reimbursement for using BrainCheck, the benefits outweigh the cost.
"For me to invest in utilizing a test like BrainCheck means it has to be something I find significant value in, or I wouldn't use it at all," said Dr. Elovitz. "At Private Health Dallas, we believe it's important to invest in the tools and information that patients need to live longer, healthier lives – BrainCheck is a great example of this."
Invaluable Insights in Any Arena
After practicing internal medicine for more than two decades in a range of clinical settings, Dr. Elovtiz attests that BrainCheck is a valuable tool in virtually any primary care practice.
"I would absolutely recommend BrainCheck to other physicians. A tool that works this quickly that can be done at home or in the office is invaluable in all primary care arenas – whether it's concierge, direct primary care (DPC), or traditional medicine," said Dr. Elovitz. "I believe BrainCheck could be even more valuable in traditional medicine practices because providers are likely less familiar with their patients and their ability to identify an issue sooner is even more difficult. We owe it to our patients to shed light on a cognitive issue that could become problematic as soon as possible, and BrainCheck can help physicians achieve this quickly and easily."