Hint Summit is LIVE June 7-9, 2022 in Denver, CO for the industry's first big DPC event of the year! Join us at ReelWorks in Denver, CO to elevate your innovative DPC practice, gather insights, foster relationships and learn about new technology to achieve better outcomes for our industry. This year we have two emcees that will host the event, Clint Flanagan, MD who is the Founder and CEO of Nextera Healthcare, and Maryal Concepcion, MD who is the Owner & CEO of Big Trees MD. Hint Summit is the Direct Primary Care Innovation Conference that you don't want to miss.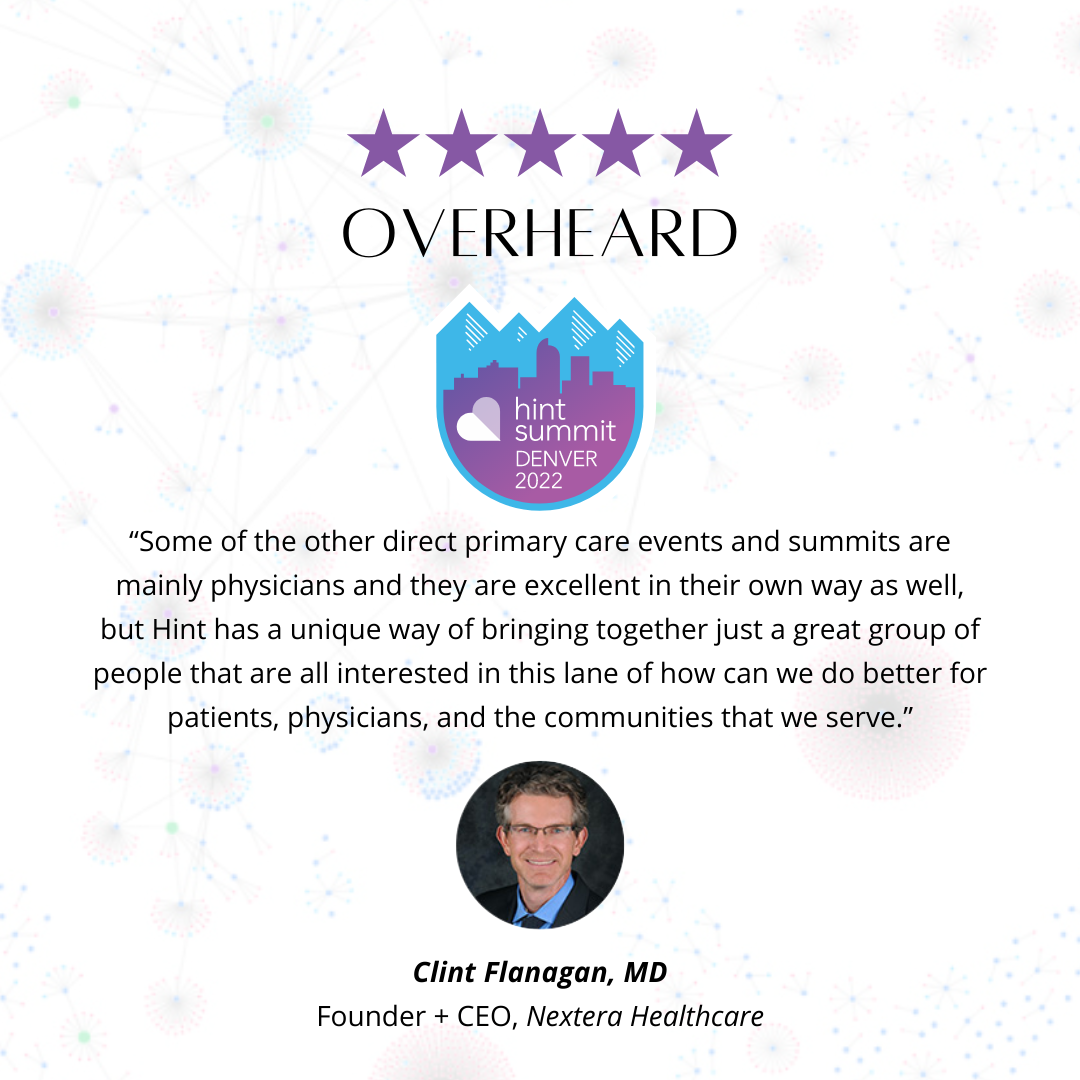 We are kicking things off with an opening party at Union Station, located in the LoDo district of Denver on June 7th. Hint Summit will then commence on June 8th for 2 full days of sessions and keynotes at ReelWorks Denver in the heart of the RiNo Arts District. We are putting the finishing touches on our DPC Trends report, which we will be diving deeper into at Hint Summit in addition to covering the following themes:
Trends and Innovations in Primary Care Payment & Delivery Models
Working with Employers: Case Studies & Success Stories
Proven Strategies for DPC Growth
Leadership, Life Lessons & Navigating Change
The Legislative & Regulatory Landscape for Direct Care (State and Federal)
The Future of Direct Care
Healthy Debates: Perspectives on Controversial Topics in DPC
Diversity & Inclusion in Primary Care
Keynote Speakers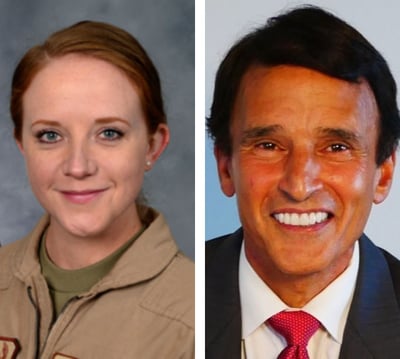 We are delighted to introduce an incredible lineup of keynote speakers including Major Regan Stiegmann DO, MPH, FACLM, who is a double board-certified Active Duty Flight Surgeon in the United States Air Force stationed at the USAF Academy, Colorado Springs, CO, and Robert Pearl, MD who hosts Fixing Healthcare podcast and is a professor at Stanford University's School of Medicine and Graduate School of Business.
Dr. Stiegmann is dedicated to the Lifestyle Medicine movement, having earned a sub-specialization in Lifestyle Medicine alongside her Preventive Medicine residency training at the Uniformed Services University/Walter Reed. She leads the integration and launching of Lifestyle Medicine at several medical colleges and health care organizations. Dr. Stiegmann serves as co-director of the Digital Health Track at Rocky Vista University's Colorado and Utah campuses. She is passionate about human performance optimization, positive psychology, and health promotion.
Dr. Pearl, named one of Modern Healthcare's 50 most influential physician leaders, served as CEO of The Permanente Medical Group (1999-2017), the nation's largest medical group, where he led 10,000 physicians, 38,000 staff and was responsible for the nationally recognized medical care of 5 million Kaiser Permanente members. He is the author of Mistreated: Why We think We're Getting Good Healthcare—And Why We're Usually Wrong, a Washington Post bestseller, which offers a roadmap for transforming American healthcare, and his latest book, Uncaring: How the Culture of Medicine Kills Doctors & Patients, which uncovers the often toxic culture of medicine and provides support to save American healthcare.
Don't miss this incredible opportunity to be a part of a community of innovators in the direct care movement!
DPC Accelerator LIVE at Hint Summit
For those who are able to make it in early, we are offering a pre-Summit Hint Accelerator live event on June 7th at The Source Hotel from 1 to 5 pm. This live DPC Accelerator will consist of modules led by expert clinicians and business leaders, empowering you with tactical takeaways to accelerate your DPC practices at any stage. You can expect to take away a plethora of tools to help advance and expand your businesses by providing a space that cultivates growth, creativity, community, and collaboration.
The Accelerator Live modules are led by physicians that have been successful with DPC in addition to legal, operational and marketing experts that are all onsite to offer a fully immersive and hands-on implementation of 'best practices' for DPCs.
There will be several modules that will engage you to work through concepts including 'Designing your DPC Practice,' 'Crafting the Member Experience,' and 'Sharing your Practice Vision.' Don't miss this opportunity to get hands-on experience, improve your DPC practice, and connect with other entrepreneurs in the space! Tickets for the DPC Accelerator are separate from the Summit and are available for purchase now at summit.hint.com.
Closing Party at Red Rocks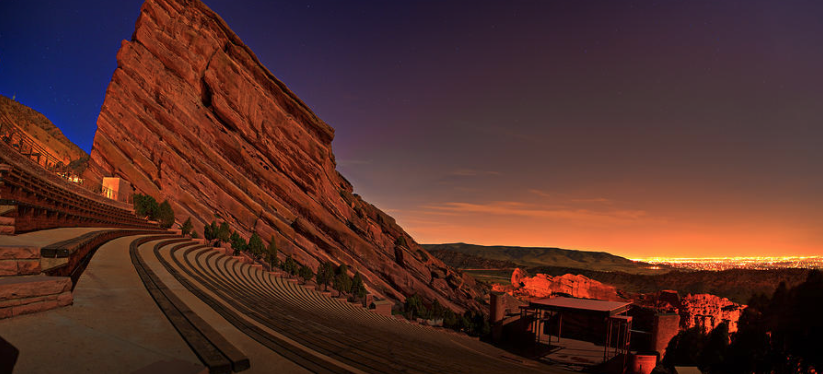 Finally, to wrap up Hint Summit 2022, we are headed to the world-renowned Red Rocks Amphitheatre (via party bus) to celebrate Primary Care and rock out with Brit Floyd. This is a closing party you will not want to miss! Tickets are sold separately for this event.
Get your tickets to Hint Summit today.