We're excited to announce that Kunal Jham, Head of Product and Engineering at Spruce Health, will be speaking at Hint Summit 2019.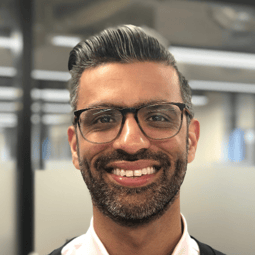 About Kunal:
Kunal is a founding team member at Spruce Health, where he has spent the last five years building the platform from the ground up and partnering with the most sophisticated customers & pioneering new models of healthcare.
Before joining Spruce, he co-founded and sold his own startup, and began his career at AWS. He graduated from the University of Michigan and enjoys playing cricket and spending time with his wife and dog.
Session Info: Kunal will present the latest updates on Spruce Health and share insights on the usage of telemedicine and other advanced patient communication practices.
---
Kunal Jham's Session at Hint Summit 2019