We're excited to make it easier for you to acquire more patients and simplify patient agreements!
Prevent enrollment drop-off and open the door to more patients
Patients can now sign up for a future membership start date online. This means you can enroll patients who aren't ready to start immediately. Turn this on in your 'Online Signup' settings.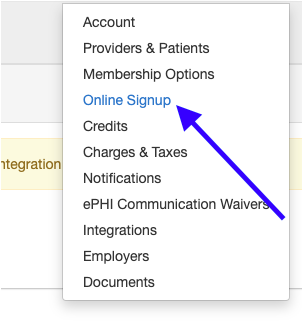 Customize patient agreements for plans or locations
Now you have the flexibility to assign certain documents to specific plans or locations. This means every patient that enrolls will agree to the appropriate terms for their membership. Turn it on in your 'Documents' settings.