Staffing can be a real pain for a growing DPC practice. That's why we are excited to announce our newest HintOS integration partner — Sling Health.
Sling offers fully trained and dedicated 24/7 virtual care teams (at a fraction of the cost of hiring in-house) so that you can spend less time on admin work and provide your patients with a super-responsive and convenient patient experience. Sling's virtual care teams help you maintain high-touch patient care by taking care of a range of back office and clinical tasks, including:
Patient follow-ups
Scheduling
Medical record requests
Specialist referrals
---
Meet Melissa, part of Sling's virtual care team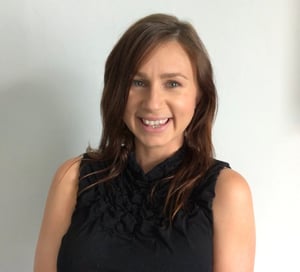 Melissa leads the Virtual Care Team at Sling. A registered nurse with experience in both clinical and administrative operations, she joined Sling to share her passion for a better patient experience.
---
Over the last several weeks, we've been testing the new integration with a couple of our favorite customers, and the feedback has been very positive.

"Sling has become an integral part of my care delivery system, and the integration with HintOS gives me greater assurance that my patients' needs are being met timely and accurately."
— Dr. Erika Bliss

"With Hint and Sling I feel like my clinic is ready for bigger DPC steps and innovation. Together they create a tech and clinical scaffolding to support high-touch care."
— Dr. Brieanna Seefeldt
We hear all the time that staffing is a huge challenge for growing DPC practices—especially when adding a full-time employee doesn't make financial sense. Sling offers a smart new way to work with highly-vetted and reliable medical assistants and nurses across the country while keeping your practice running lean. And there's virtually no ramp-up time. Sling's virtual care teams hit the ground running.
Hint CEO, Zak Holdsworth, announced the new partnership at a Direct Primary Care Coalition event in Washington, D.C. on Sunday, commenting "Sling is an awesome way to jumpstart a DPC practice with a professional, well-trained team. They work in the background to help you deliver exceptional care so you can focus your time and energy where it can be most impactful. We are proud to add their amazing, authentic team to our 'Built on HintOS' community."
Try Sling Free for 2 Weeks
For a limited time as part of our launch, Hint customers can try Sling free for 2 weeks. To get started with your free trial:
Login to your HintOS account and activate the Sling integration: https://app.hint.com/admin/integrations/sling-health
Once you activate, you'll be asked to a schedule an onboarding call with Sling
After the onboarding call, your free trial will begin.