Zak Holdsworth, Co-founder and CEO of Hint Health speaks to Dr. Maryal Concepcion for an episode of My DPC Story to share why his company produces Hint Summit and illustrate the benefits of attending the summit. Zak explains that supporting the DPC movement was the reason why he and Graham Melcher, Co-founder and CTO at Hint Health started the company.
The premise for organizing and maintaining an annual DPC innovation conference is to build community, educate and inspire people to thrive in their DPC journeys and advance the movement. "At Hint, community is really important, supporting the community, building community, helping bring people together, helping educate people, [and] push the boundaries," says Zak. The first Hint Summit, which occurred in San Francisco, CA in 2017 was actually a test run and the team soon learned that there was a need for this experience because people wanted to engage around how to be more innovative in direct primary care and bring more innovation to market for the expansion of DPC.
"We believe at Hint that the way to transform U.S. healthcare is by reimagining primary care and restoring the integrity of primary care and that direct primary care is the most appropriate way to do that." - Zak Holdsworth
This year's Hint Summit takes place in less than 3 months from September 20th-23rd in San Diego, CA. There is an array of attendees that you'll meet at Hint Summit , but the conference attracts and is good for anyone who has an interest in direct primary care, whether you are just starting to learn about DPC or have been on your DPC journey for quite some time. The direct primary care innovation conference is the place to connect with peers and pioneers to learn about ways to start, grow, pivot and accelerate your DPC. And if you are in an adjacent industry serving DPC clinics, Hint Summit is an excellent opportunity to reach and better understand this audience.
Just announced: Hint Summit Opening Party Details!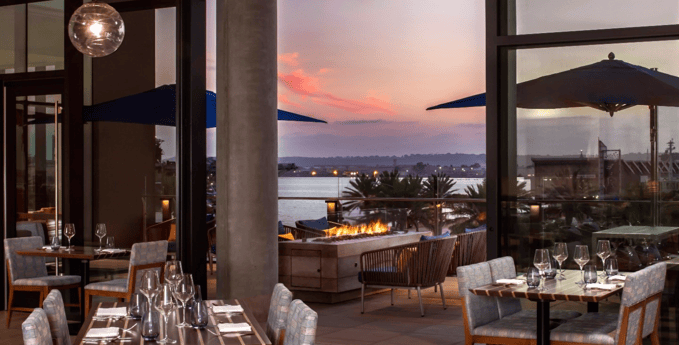 The location of the Hint Summit opening party has just been confirmed. The opening party is included in the Hint Summit ticket and will take place on Wednesday, September 20th from 6 to 9 pm at the Vistal restaurant featuring a patio area overlooking the San Diego Bay in The InterContinental San Diego. Attendees will enjoy music, coastal bites, drinks, good energy and engagement leading up to the conference. "The opening party is a great place for people to just relax, be social, meet people and then going into the summit, you possibly have your own little cohort that you've created, just by showing up and talking to new people," shares Maryal Concepcion, MD.

Zak goes on to highlight some of the programming that you can expect at Hint Summit. This year we're incorporating a lot more breaks in between the talks, so that attendees have more time to connect, process and discuss the information they've learned. Maryal thinks back to her very first Hint Summit that she went to based off of a recommendation from a fellow DPC who told her "No matter what, just go to Hint Summit."

Listen to the podcast to get all the latest details on Hint Summit including newly announced talks. If you haven't yet registered for Hint Summit, be sure to do so now while tickets are still available!