We're proud to announce Marilyn Bartlett as a Keynote Speaker for Hint Summit 2020. Read more about Marilyn below and get very excited for her session: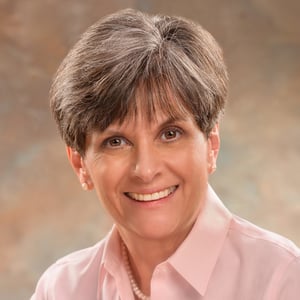 MARILYN BARTLETT, CPA
Senior Policy Fellow, National Academy for State Health Policy
Marilyn worked in financial management positions for several companies, including a public utility, an international gold mining company, and a public accounting firm. In 2001, she narrowed her focus to health care financial management, as Controller for Blue Cross and Blue Shield of Montana. In 2007, Marilyn became the CFO for a regional Third-Party Administrator, focusing on self-funded plans.
In 2014, Marilyn assumed the position of Administrator of Health Care and Benefits Division for the State of Montana and was responsible for managing Montana's largest self-funded health plan, with over 31,000 members. Actuarial projections showed health plan reserves would be ($9 million) by December 2017 if significant changes were not implemented. She led the health plan forward by contracting with Montana hospitals for reference-based pricing, changing to a transparent pass-through pharmacy benefit, launching significant changes to vendor management, and realigning benefit administration of the plan. In December 2017, the plan reserves were $112 million. In 2018, Marilyn transitioned to a specialist role with the State Auditor's office, focusing on analysis and proposed legislation for managing pharmaceutical drug pricing for Montana consumers.
Ms. Bartlett's noteworthy accomplishments and passionate contributions to her constituents and industry has earned the respect of public and private leaders alike. Marilyn was named to the prestigious "50 World Greatest Leaders" list by Fortune Magazine and recently assumed a national advisory position with the National Academy for State Health Policy where she and a team of consultants on the Emerging Policy Issues team offers strategic health plan guidance to public entities.
Hint Summit 2020 is bringing together its boldest set of speakers and best content ever. Make sure you're there for Marilyn's session and the other great talks.