Now you can quickly see which employees and network patients terminated or enrolled in your practice each month. This makes it easy to plan outreach to terminated employees, set up first appointments with newly enrolled patients, and keep an eye on large volume enrollment changes.
You can find this update on any employer invoice or network invoice.
Go to the 'Employers' or 'Sponsors' tab.
Click into an employer or network and navigate to 'Invoices'.
Open an invoice and scroll to the Summary.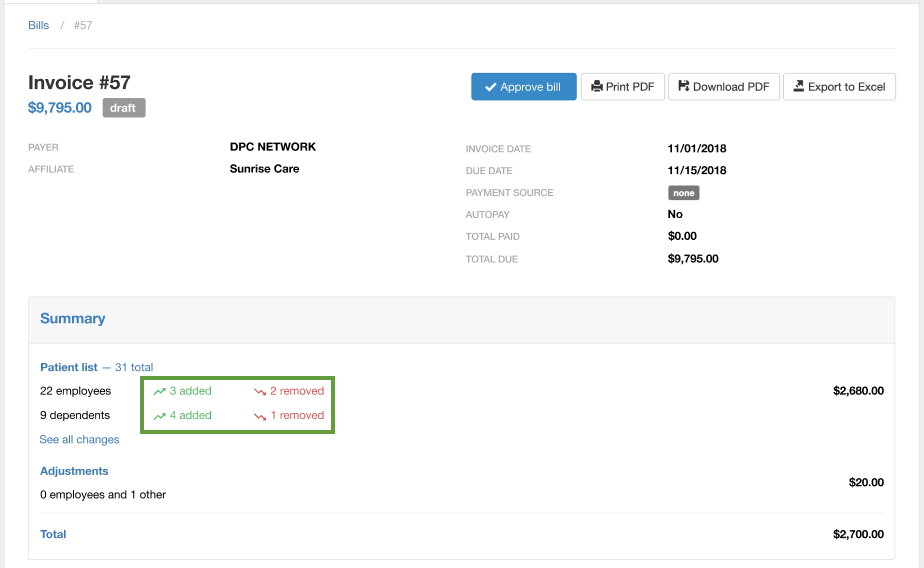 4. Click on the icons to see which patients enrolled or unenrolled.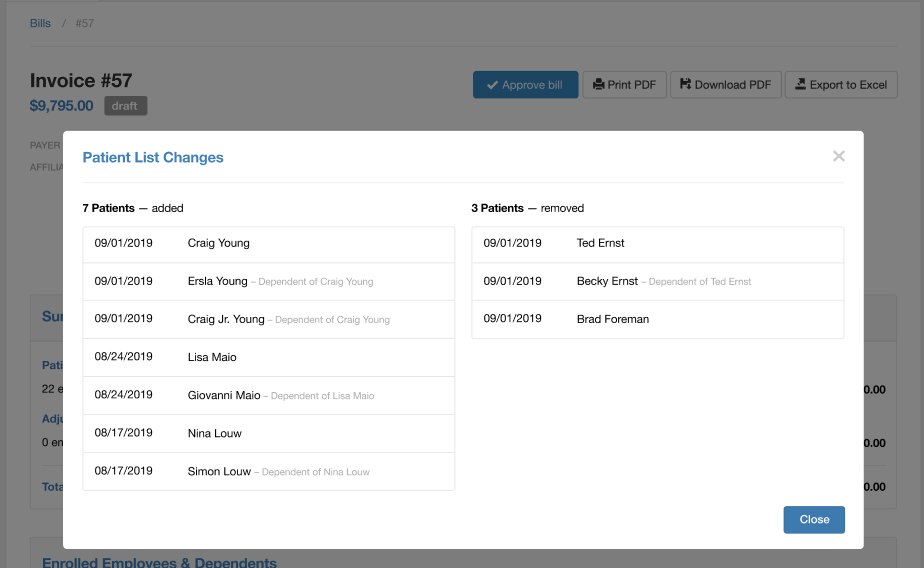 If your organization is a DPC network, you can also see this information on the invoices you issue to your affiliates. Click the 'Networks' tab, then click into any affiliate bill, and you will see the same icons as on an employer invoice.
This new feature update makes it easy to reach out to terminated employees and invite them to join as retail members, and to personally invite new patients to schedule their first appointment. For example, Nextera Healthcare has found that calling newly enrolled employees to schedule an appointment has increased engagement and retention. This is one more way that HintOS helps you track and engage with your members.