We built HintOS with technology integrations in mind so your systems for EMR, EHR and Patient Communications can enhance your clinic's operations without losing track of critical patient data. HintOS acts as a hub working seamlessly with EMR platforms such as Akute Health, EHR platforms such as Elation Health and AthenaHealth and Patient Communications tools such as Spruce.
Many EMRs also have EHR capabilities so whether you have separate systems for your EMR and EHR or use one, HintOS will function the same way ensuring that all data is centralized and your practice does not miss a beat. If you're just starting out or are looking to make a switch, we have a few partners that we recommend. Akute Health is an EMR built for the modern DPC, with the ability to order labs and receive results electronically, do online patient intake forms, telemedicine plus an EHR with the ability to securely send and receive faxes.
Athena Health is an EHR with EMR functionality and takes it a step further with helping health care providers manage revenue cycles and insurance verification, which is important for clinics who are hybrid DPCs. Athena Health also offers telemedicine and other analytics tools for small to really large scale organizations. Elation Health is an EMR with EHR capabilities offering similar functions as Athena Health including patient engagement. For more sophisticated patient communications, we recommend Spruce Health, which incorporates secure phone and text messaging including voicemail transcription and phone trees.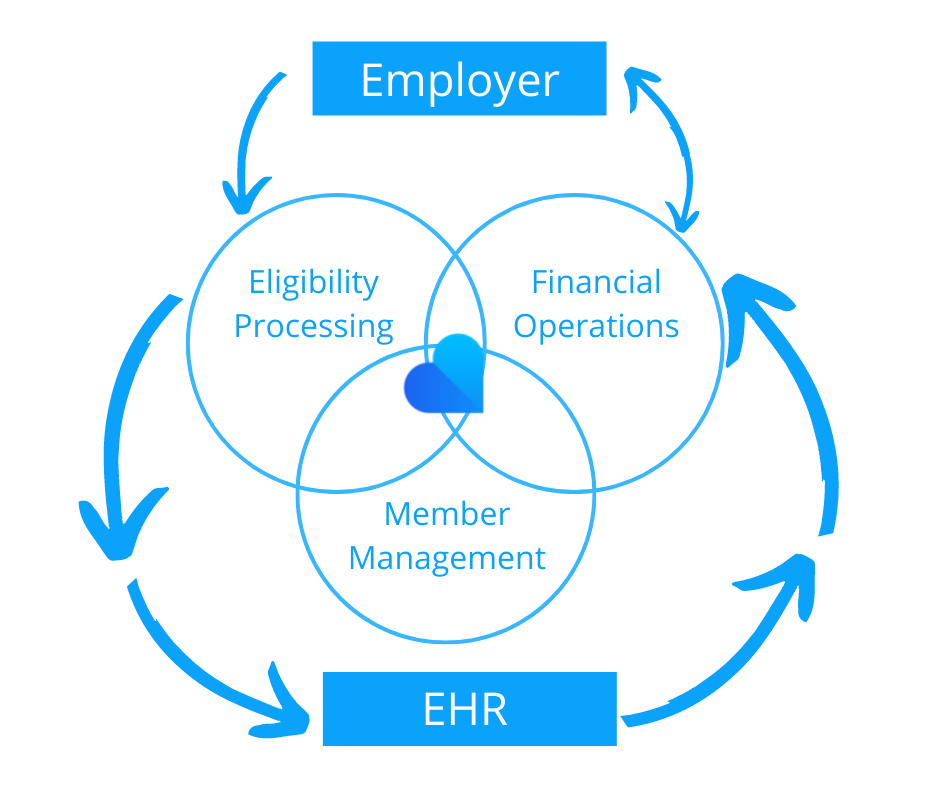 The beauty of HintOS working alongside these systems is the automation of clinic administration that it provides. And with our new Advanced Plan Administration, you can set rules for even the most complex eligibility requirements and say goodbye to the need for manual inputs for each enrollment. Get started today with HintOS and easily integrate with our recommended EMR, EHR, and Patient Communication partners to accelerate your DPC journey.